---
As the world remains entangled in the current pandemic, it is easy to forget the imminent challenge of Brexit. Trade negotiations will be crucial to the future of the agricultural industry in this country. So where are we so far?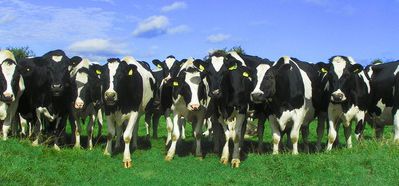 At the end of last week the industry received some positive news as the first trade deal was secured with Japan.
Further information can be found by following the link below:

The Grocer article - Trade Deal with Japan


As details are released the deal appears to be fairly positive for agriculture, with around 85% of the EU agri-food products allowed to enter Japan duty free over time. Whilst further scrutiny is needed early indications shows that there are a number of positives for UK agriculture, including reduced tariffs on agri-products and a much increased number of geographical indications which will help protect and promote region/area specific produce. Despite pressure during the trade deal negotiations it doesn't look like the UK will be granted greater access for British cheese, for now it will continue with the same access as while in the EU.

This provided a positive end to a week of yet more uncertainty surrounding Covid. It has been easy to be swept up by the imminent challenge of the pandemic, but we must not forget the challenge looming around the corner for our country. We still have a long way to go in terms of trade negotiations, but this is a positive start. Lets hope Brexit talks continue to move in this direction.
---