Understanding Dairy Farms Forage Quality
Profit from forage quality and best grazing practices
Douglas Green Consulting are experts in driving milk from forage and improving forage utilisation.
The benefits of high milk yields from forage is well known and we appreciate that profitability is linked directly to forage quality and utilisation, whether you have a high or low yielding herd.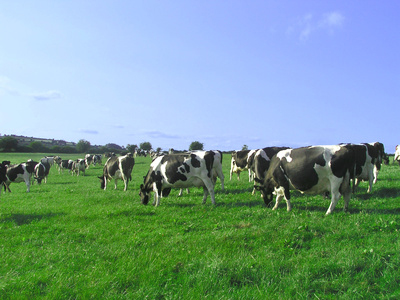 Quality grass silage, maize and whole crop are key priorities, and we work with you to achieve the best possible results.
Rotational grazing delivers amazing results. Rotational grazing boosts dry matter yield and utilisation by 30-50%. It's appropriate for all and can still work on low yielders in calf. We're experts in developing, introducing and managing rotational grazing systems. We have a proven track record at reducing your costs substantially via this route.
We use Agrinet software to monitor grassland management and provide an insight to our clients. Some of the benefits of this system include:
30-50% more grass consumed by your dairy herds
3 months extra grazing in the year
Substantial savings in feed and herd bedding costs
Reduced silage making and slurry handling
Reduced summer work loads
If you are interested in exploring this further please do contact our forage experts and we'd be happy to help.
Please Note: Correct grazing techniques are often counter intuitive to experienced dairy farmers and herdsmen who are used to set stocking systems. It is vital that these techniques are introduced by those who can explain the principles and have experience with them.