Meet the Team
Dairy Consultants at Douglas Green Consulting
At the heart of our business is excellent customer service and we have a small but dedicated team focused on delivering just that.
---
Douglas Green BSc (Hons) MBIAC
Director & Independent Dairy Farm Management Consultant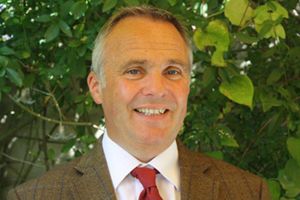 Douglas Green is the founder and managing director of Douglas Green Consulting Ltd. Douglas has over 30 years experience in the dairy industry providing profit focused solutions tailored to farmers needs. Key skills include strategic farm business planning, raising finance, dairy and beef systems, dairy nutrition, dairy fertility, farm business planning, fertiliser management and the CAP.
Douglas is well known in the farming industry and has key contacts in a range of professions and within banks to be able to offer a complete agricultural consultancy package.
"Farming has never been so demanding and it is important to retain a team of dedicated professionals to help you define and deliver on your business goals". Douglas says "Our consultancy is centred around delivering high quality business and technical solutions to the farming industry; our clients".
Prior to founding Douglas Green Consulting, Douglas worked for ADAS as a senior dairy consultant where his role included managing a team of 12 farm consultants. In 1998 he became a founding partner in Green & Kelly developing a strong client base providing dairy business consultancy.
When not working Douglas enjoys sailing, walking and speeding down the ski slopes!
Contact Douglas Green
---
Janice Radford BSc (Hons)
Dairy Farm Management Consultant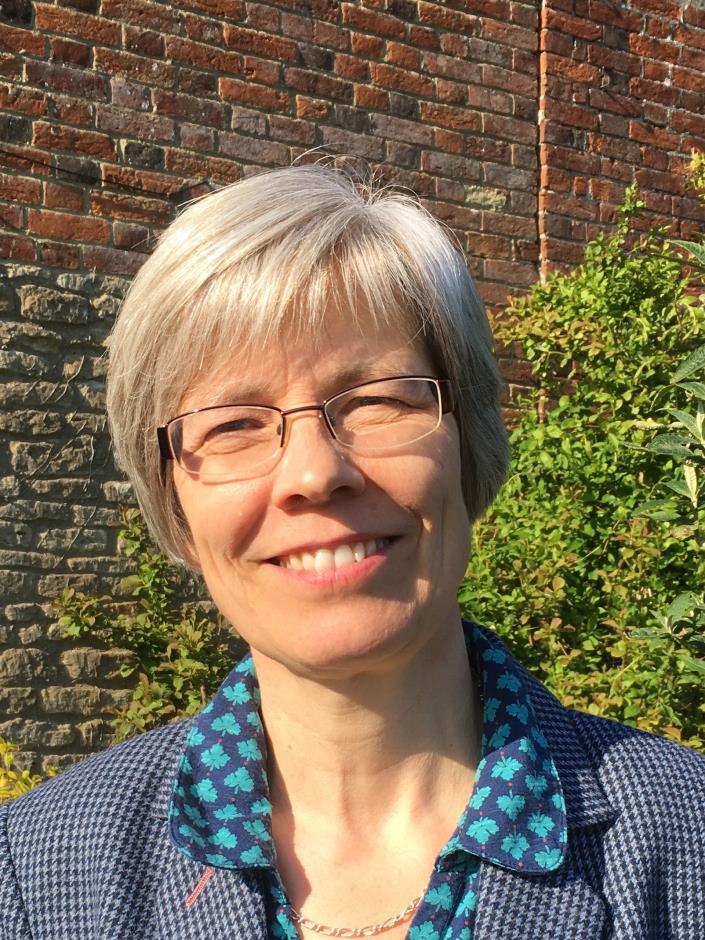 Janice Radford is a dairy consultant and joined Douglas Green Consulting in 2002 and is a hugely experienced senior dairy consultant.
Janice leads our dairy fertility and mastitis control work.
Her analysis of farm information is hugely inciteful and identifies potential to drive efficiencies on many farms.
In addition Janice leads our work on fertiliser and nutrient planning, soil management plans and NVZ compliance. Lean more about NVZ Planning and ways we can help you,
Key skills include dairy cow fertility, mastitis control, dairy cow nutrition, fertiliser and nutrient management, NVZ compliance, farm business management and grant applications for farms.
When not working Janice is a whizz at the Tango and Quick Step! She also doubles up with Sarah to create a formidable partnership at the local Bridge Clubs!
Contact Janice Radford
---
Sarah Wilkins
Business Manager
Sarah Wilkins joined Douglas Green Consulting in 2010 as a business manager and has continually developed excellent business consultancy skills.
Sarah leads our quality control and ensures our clients receive the highest quality service.
Sarah is skilled at analysing client data in SumIt, Farm Plan, Key Accounts, Quickbooks and Xero.
As a member of the Institute of Agricultural Secretaries and Administrators Sarah maintains her CPD annually.
Sarah trained at Sparsholt Agricultural College before gaining her experience running the offices of large estates including Blenheim Farm Partnership, Oxfordshire (5 years) and Cirencester Park Farms, Gloucestershire (10 years).
When not working Sarah has a smallholding with her husband rearing pigs and lambs for the freezer. She also doubles up with Janice to create a formidable partnership at the local Bridge Club!
Contact Sarah Wilkins
---
Emily Alvis BSc (Hons)
Farm Business Consultant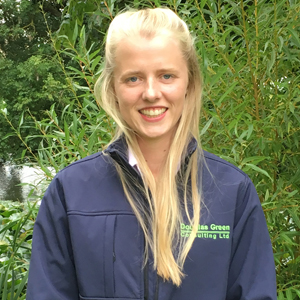 Emily completed her degree in Agriculture at The Royal Agricultural University (RAU) in Cirencester, Gloucestershire.
Since joining DGCL she has established herself as a well respected, innovative and reliable consultant.
Her practical experience includes dairy, beef and sheep farming.
Emily is proving to be a very valuable member of our team. She specialises in ruminant nutrition and grassland management and has undertaken a range of grant work for a number of our clients. Emily recently gained a post graduate certificate in Ruminant Nutrition.
When she is not at work, Emily enjoys caring for and showing her pedigree Hampshire Down sheep flock. Amongst her achievements; she has won the National Youngstars stock judging and husbandry competition for sheep as well as numerous placings at county shows.
Contact Emily Alvis
---
View more about Douglas Green Consulting >